Deels vertaald, de rest volgt snel!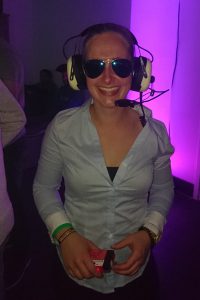 Hoi! Als eerst alvast mijn dank voor je interesse in ons toernooi! We zijn al weer druk bezig met de voorbereidingen om ook het aankomende toernooi weer onvergetelijk te maken. Ik ben Sandra en ik hockey inmiddels 3 jaar bij Heerhugowaard. Toch doe ik al 6 jaar mee aan het Paastoernooi, waarvan dit mijn 4e jaar als commissielid is. Dit jaar ben ik net als vorig jaar co-voorzitter, maar ook verantwoordelijk voor de inschrijvingen van de teams. Je kunt me altijd bereiken via info@paastoernooi.nl.
In het dagelijks leven heb ik mijn studie en promotieonderzoek in de chemie afgerond en werk ik nu in de industriële waterbehandeling. Naast mijn rol als adviseur en accountmanager ben ik ook altijd op zoek naar nieuwe klanten, net zoals ik voor het paastoernooi op zoek ben naar nieuwe teams! Want hoe meer zielen, hoe meer vreugd. In de afgelopen jaren dat ik op dit toernooi ben geweest heb ik veel nieuwe vrienden gemaakt en ik weet dat er dit jaar weer meer bijkomen.
Ik hoop dat je op deze website alle informatie kunt vinden die je nodig hebt om je in te schrijven, maar als je vragen hebt of hulp nodig hebt, mail me dan op info@paastoernooi.nl.
Ik kijk uit naar weer een fantastisch Paastoernooi en hoop jou daar ook te zien!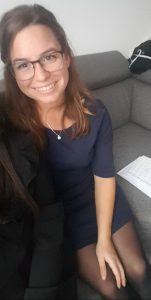 Thank you for your interest in our tournament. We hope you can find all the information here and that you will join our next mixed hockey tour in 2018.
My name is Kelly Logchies and I am responsible for the team subscriptions as well as other matters during the tournament. You can contact me any time at info@paastoernooi.nl.
I play in the first ladies team of MHC Heerhugowaard. My first Easter tournament was five years ago, which also happened to be my first year playing for MHC Heerhugowaard. I enjoyed it so much that the following years I joined the committee and started organizing the tournament.
It is something I really enjoy doing, to ensure everyone has a great time. I am usually the strong silent type, yet I have met a lot of lovely people and made new friends. I have been on tour to Italy and England with the Vansittarts who've joined our tournament several times all the way from England! It is a pleasure to be welcoming you to our tour and I will do my very best to ensure a good start of your hockey tour.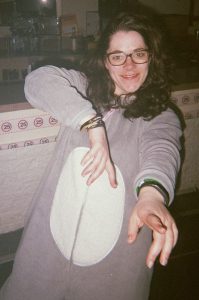 Hello! My name is Shannon and I am 23 years old. I was never able to come to Easter tournament due to work commitments, but becoming a member of the tournament committee turned out to be the perfect loophole. Now I tell my boss that I will work every holiday, but Easter is my free weekend(which my mother is not too happy about because now I have to work during Christmas).
The most beautiful thing about tour is that you make friends for life, it's just one big family. Even when it's your first tour, everybody is super friendly and accepting. I do remember my first tour very well. Me, being an event planner student, wanted everything to go perfectly. It took a few beers to let go, but I had the best time! Five years later, I can't imagine a year without Easter tour.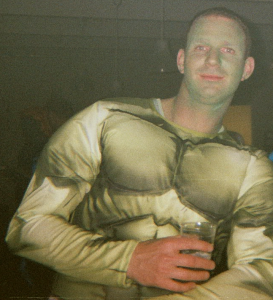 Hoi, ik ben Hugo en ik doe al 19 jaar mee met het paastoernooi. Ik begon met hockeyen toen ik 7 jaar was bij MHC Heerhugowaard en sinds mijn 12de sta ik op doel. Naast hockeyen geef ik ook af en toe training aan ons Veterinnen team of andere keepers.
In het dagelijks leven ben ik projectleider in de Wegenbouw en dit heeft zeker raakvlakken met het organiseren van het paastoernooi. We beginnen ieder jaar opnieuw met het draaiboek en een team vol enthousiaste en ervaren mensen. En aan het einde hebben wij als team een enorm mooie prestatie neergezet, namelijk het paastoernooi. De weg naar een succesvol project, of in dit geval toernooi, is nooit hetzelfde.
Tijdens het toernooi zorg ik ervoor dat de drank altijd koud staat en aan het begin van iedere avond zorg ik voor de muziek. Mochten jullie verzoeknummers hebben die zeker gedraaid moeten worden dan kunnen jullie deze mailen naar: music@paastoernooi.nl.
Het toernooi is voor mij geslaagd als er nieuwe contacten gelegd zijn en ik oude vrienden gesproken heb, met name de teams uit Engeland (Vansittards en Team Ginge komen al meer dan 10 jaar naar het paastoernooi).
Ik hoop jullie allemaal eind april te kunnen ontmoeten op het paastoernooi!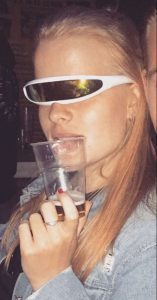 Hello! My name is Esmee van Santen and I am 19 years old.
When I was 6 years old, I started playing hockey and now I am the goalkeeper of the first ladies team of MHC Heerhugowaard. I am also a medical student in Amsterdam so if you need a band aid with little animals or princesses on it, I'll be there for you!!
Every year I really look forward to the tournament as a participant but last year the comitee requested for me to become a 'Paasbaas' and obviously I couldn't refuse. So this is the first time that I'm joining the comitee, but it's already the 4th time that I'm participating in the tournament.
Also this year I am really looking forward to see all of you. And of course I hope that you will drink a lot of beer, play a lot of hockey and most importantly have a lot of fun!
Esmee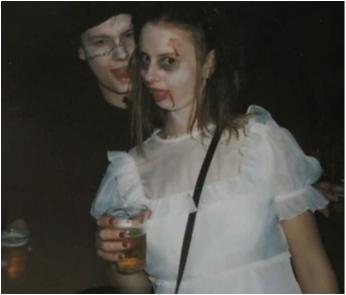 Hi! My name is Mathijs and this is the first time I am part of the Easter Tour commitee after joining the tour for many years. My main task for this year is to get all permittances on time and to cope with all the regulations.
In my work I work as a quality engineer of softwaredevelopment projects, calculating risks and inspect damage, seems just like tour. I'm looking forward to see all the teams in Heerhugowaard during the easter weekend!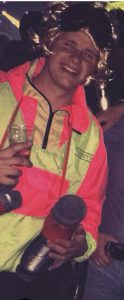 My name is Bas Wulfers and I'm 20 years old. I've been playing hockey my whole life and I've been participating in the Easter tournament for 10 years now. Nowadays I study International tourism management in Leeuwarden.
What is he going to tell me, you must think? Well, I think that too.
So, where shall we begin. Of course I am the best hockey player in North-Holland or even  in the Netherlands. I love the Chinese food on Saturday in combination with a beer. After each goal that I score on the Easter tournament, I do a head roll. I don'tt know hangovers during this weekend. And in 10 years I will marry Kim Kardashian.
So, enough about me.
This will be my 3rd year as a committee member of the Easter tournament. I am really looking forward to it and am glad you are all coming again.
See you soon!
Bas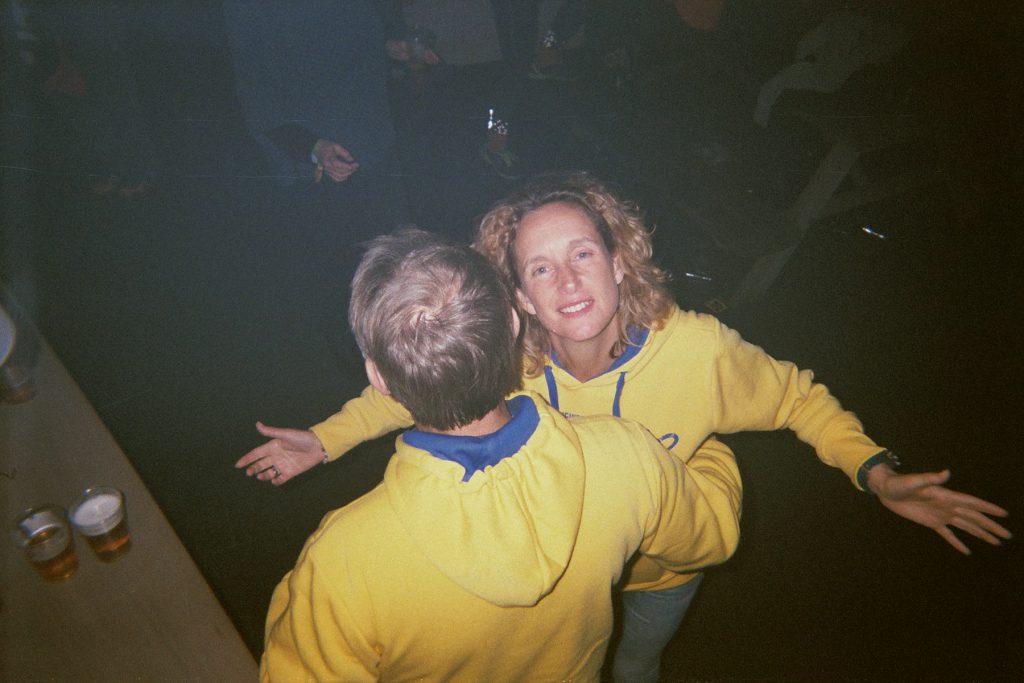 Hello, my name is Nannie Dake. Since this year I am a member of the Easter tournament. It is the 26th Edition and I visited them all. In the early years I've been a crew member as well, but lately I was only attending as a player. Because I always have such a fun weekend at the Easter tournament,  I decided to help the committee. Every year I'm looking forward to seeing all the teams we've met the years before.
Every Sunday I play field hockey with Renée and Sandra and we're having a lot of fun! In daily life I work at a training centre where we teach non-native speakers the Dutch language.
I hope to see you all at the end of March at the best Easter hockey tournament there is in the Netherlands!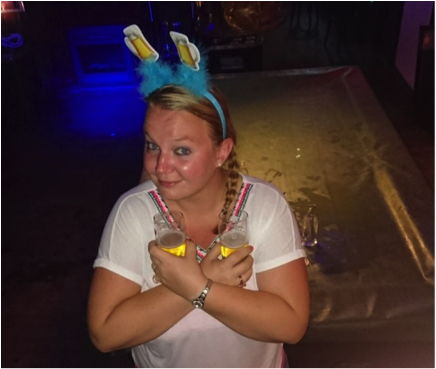 Haai, mijn naam is Natasja en ik ben 27. Ik ben begonnen met hockey toen ik 11 jaar oud was, omdat mijn goeie vriendin al hockeyde. Tot heden zijn wij nog steeds teamgenoten, maar nu in de Veterinnen A. Naast hockey studeer ik momenteel Human Resource Management in Leeuwarden.
Het paastoernooi is een van de leukste toernooien die MHC heerhugowaard organiseert. Ik weet niet meer hoevaak ik heb meegedaan, maar je kon mij met Pasen altijd wel vinden op de club! De laatste paar jaren hielp ik als vrijwilliger, want wie kan er nou nee zeggen tegen zo'n geweldige organisatie? ik bedoel maar 🙂 Dus toen ik vorig jaar benaderd werd of ik ook in de organisatie wilde, zei ik natuurlijk heel enthousiast ja! Ik kijk ernaar uit om jullie allen welkom te heten als een officiële "Paasbaas" volgend Pasen en laten we er samen weer een onvergetelijk toernooi van maken!