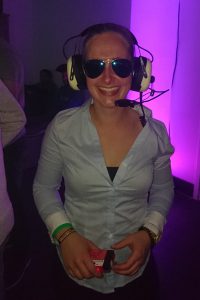 Hi there! Firstly, thank you for your interest in our tour! We are already busy with the preparations of the coming tour and to make it another one to remember! My name is Sandra and I've been playing hockey for 4 years now, and yet, this is already my third year in the organising committee of the Easter tour at MHC Heerhugowaard! This year I'm the co-chairman, but also responsible for the team entries and subscriptions. You can contact me at any time at info@paastoernooi.nl.
I've finished my studies and a PhD in chemistry and now I am working in the field of industrial water treatment. Besides being an account manager, I'm also in quest of new clients. And this is not very different from finding as many teams as possible for our tour! Because, as we all know, the more the merrier. In the past years that I've been attending this tour, I've made a lot of friends and I know I'll be making new friends this year.
I hope you can find all the information you need here on the website, but if you have any questions or need help arranging travel etc, please contact me at info@paastoernooi.nl.
I am looking forward to another great tour and I hope to see you there as well!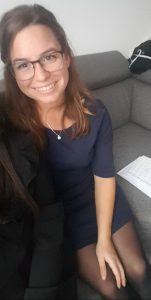 Thank you for your interest in our tournament. We hope you can find all the information here and that you will join our next mixed hockey tour in 2020.
My name is Kelly Logchies and I am responsible for the team subscriptions as well as other matters during the tournament. You can contact me any time at info@paastoernooi.nl.
I play in the first ladies team of MHC Heerhugowaard. My first Easter tournament was five years ago, which also happened to be my first year playing for MHC Heerhugowaard. I enjoyed it so much that the following years I joined the committee and started organizing the tournament.
It is something I really enjoy doing, to ensure everyone has a great time. I am usually the strong silent type, yet I have met a lot of lovely people and made new friends. I have been on tour to Italy and England with the Vansittarts who've joined our tournament several times all the way from England! It is a pleasure to be welcoming you to our tour and I will do my very best to ensure a good start of your hockey tour.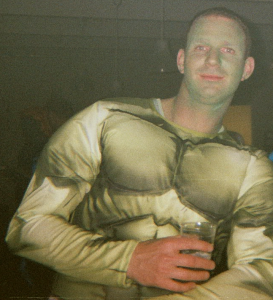 Hi I'm Hugo and I'm joining the Easter Tournament for the 20th year now. At the age of 7 I started playing hockey at MHC Heerhugowaard and since the age of 12 I've been playing as a goalie. Besides playing hockey I also give training sessions every now and then to our lovely Ladies Veterans team or other goalies.
Workwise I'm a project leader in road construction and it has quite some similarities with organising a tour. In the beginning you have nothing, only a team with lots of experience. And in the end we would like to have an amazing project, in this case THE Easter Tournament. The road to a completed project or in this case tournament is never the same.
During the tournament I make sure the drinks are always cold and ready to be served and at the beginning of the evening I take care of the music. If you have any songs you would like to hear during the tournament please contact me at music@paastoernooi.nl.
For me, the most imported thing during the tournament is making new friends and seeing old friends, especially the ones from England! Vansittards and Team Ginge have been coming to Heerhugowaard for over a decade.
I hope to see you all at the end of April at the best Easter hockey tournament there is in the Netherlands!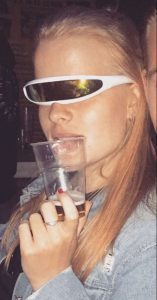 Hello! My name is Esmee van Santen and I am 19 years old.
When I was 6 years old, I started playing hockey and now I am the goalkeeper of the first ladies team of MHC Heerhugowaard. I am also a medical student in Amsterdam so if you need a band aid with little animals or princesses on it, I'll be there for you!!
Every year I really look forward to the tournament as a participant but last year the comitee requested for me to become a 'Paasbaas' and obviously I couldn't refuse. So this is the first time that I'm joining the comitee, but it's already the 4th time that I'm participating in the tournament.
Also this year I am really looking forward to see all of you. And of course I hope that you will drink a lot of beer, play a lot of hockey and most importantly have a lot of fun!
Esmee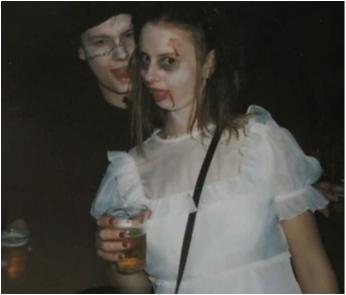 Hi! My name is Mathijs and this is the first time I am part of the Easter Tour commitee after joining the tour for many years. My main task for this year is to get all permittances on time and to cope with all the regulations.
In my work I work as a quality engineer of softwaredevelopment projects, calculating risks and inspect damage, seems just like tour. I'm looking forward to see all the teams in Heerhugowaard during the easter weekend!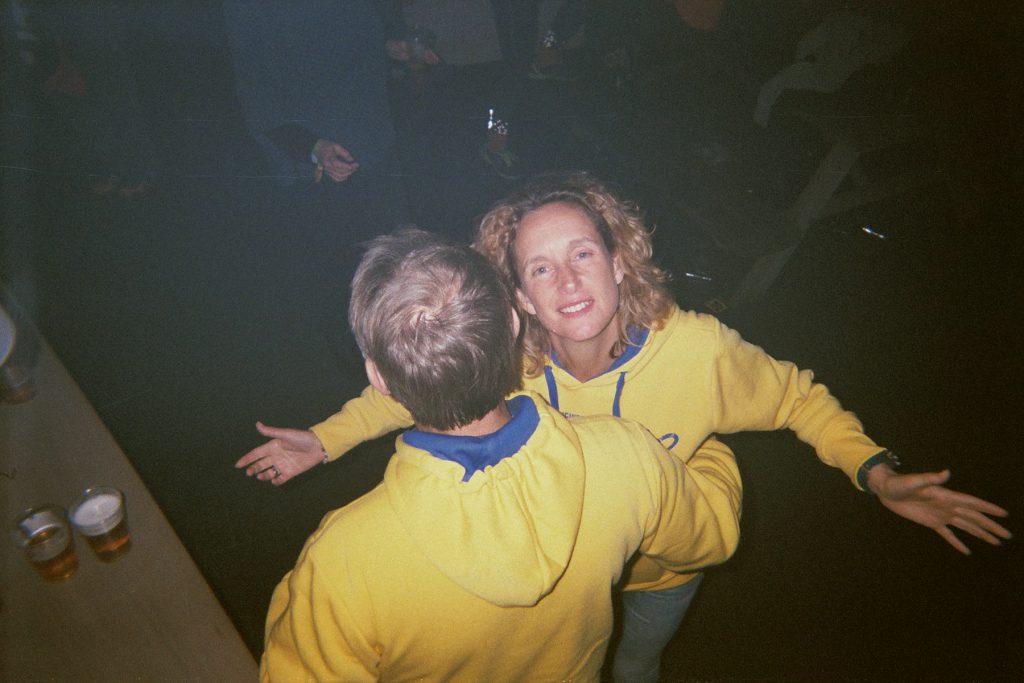 Hello, my name is Nannie Dake. Since this year I am a member of the Easter tournament. It is the 28th Edition and I visited them all. In the early years I've been a crew member as well, but lately I was only attending as a player. Because I always have such a fun weekend at the Easter tournament,  I decided to help the committee. Every year I'm looking forward to seeing all the teams we've met the years before.
Every Sunday I play field hockey with Renée and Sandra and we're having a lot of fun! In daily life I work at a training centre where we teach non-native speakers the Dutch language.
I hope to see you all at the end of March at the best Easter hockey tournament there is in the Netherlands!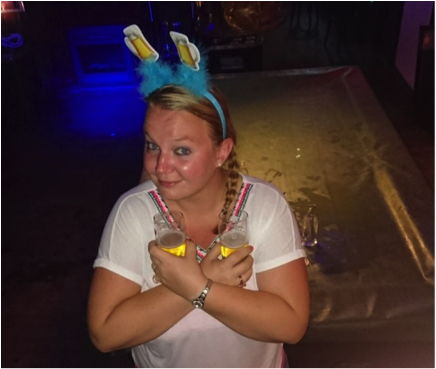 Hi, my name is Natasja and I am 28 years old. I've started playing hockey when I was 11 years old, because of a good friend of mine was playing it, and until this day we are still teammates, but now in the Ladies Veterans. Besides hockey I am currently studying Human Resource Management at Leeuwarden.
The Easter tournament is one of the greatest tournaments the club has to offer. I don't know how many times I participated, but you could always found me at the club during Easter! The last past years I was always volunteering because I couldn't say no to the great organisation. I mean, who would?! So when they asked me last year to be a teammember.. Off course I was exited! So I am looking forward to welcome you all as an official 'Paasbaas' next Easter and let's make it another tournament we never forget!